28, September 2015:If life is compared to a dish, everyone is like a chef and can add different seasonings to make the dishes taste unique and delicious. Some people are really good at cooking dishes while others just make plain and poor food. What makes the life wonderful and different? The answer is the heart to pursue adventure and change, which is like the seasoning added to the dish. Nowadays, people all choose car, motorcycle, subway, bus or bicycle as the means of transport. As a new trend in the market, Fosjoas electric scooter offers much possibility to make people's life different and interesting. This can be clarified in three aspects.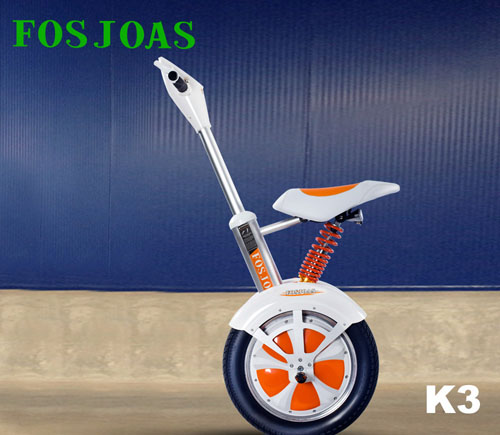 First, its operating system is totally different from that of the traditional electric scooter. Its state-of-the-art intelligent chip inside the vehicle which uses gyroscope, fuzzy algorithm and space attitude control helps the vehicle maintain self-balance in motion so riders can easily control speed and directions as their wishes. It only takes 5-7 minutes for green hands to master the riding skills, which manifests great convenience. This unique user experience subverts the tradition and renews the life.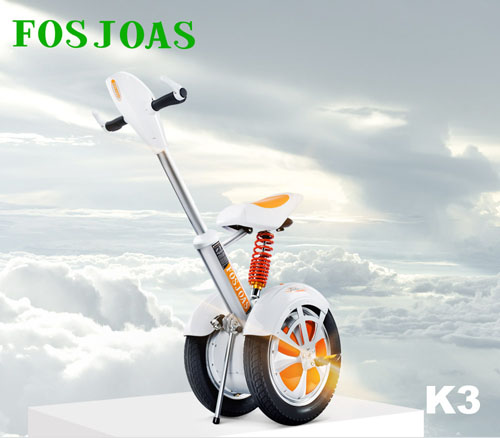 Second, the shell of Fosjoas self-balancing electric scooter is made of high-tech nano synthetic resin materials, second to none in the sector. It integrates the advantages and avoids the disadvantages of homogeneous materials. The ordinary homogeneous material used in traditional scooter has bad anti-aging performance, poor flexibility and resistance to impact or corrosion. Therefore, its durability is poor. However, synthetic resin material integrates the advantages and avoids the disadvantages of homogeneous materials, which makes the Fosjoas electric scooter unparalleled in the sector.
Third, the premium Cheng Shin tyre featuring unique design of wheel grain, excellent anti-slippery and grip ability makes outstanding riding experience. Fosjoas intelligent scooter can run freely on different road conditions such as mud, desert or rugged roads, etc. Its new product Fosjoas electric scooter K3 is equipped with 16-inch Cheng Shin tyre, which is strong and safe in riding experience.
To sum up, Fosjoas electric scooter can renew the life with its uniqueness and high quality.
For Media Contact:
Person Name: Mr Tang
Company: Changzhou Moben Technology Co.,Ltd
Phone: +8618861270200
Email Id: moben@fosjoas.com
Website: http://www.fosjoas.com/